Adam Gibby
BYU Football: Way to Early Look at the 2020 Schedule
In 2020, BYU Football will face eight teams that were ranked at some point during the 2019 season.
The 2020 BYU Football season is... pretty far away, but that doesn't mean we still can't talk about it. While there is still a ton to be figured out in the off season, it at least appears to be a lot less dramatic than in the past (minus the QB battle).
When we look at BYU's future schedule, at first it can appear to be really scary and even, dare I say, tougher than 2019? While there is no doubt that it has more big name schools than ever before, it could end up shaping up a lot like the 2016 season.
Blast Back to 2016
Remember when we all looked at the 2016 season and thought that there was no way that BYU was even going to competitive against Michigan State, UCLA, and Mississippi State? Add that to Arizona, Utah, Boise State, West Virginia and Utah State and it appeared to be a schedule that could leave the Cougars without a bowl game.
After all, Michigan State had just played in the playoffs the year before. Mississippi State went 9-4 the season before only losing to teams in the Top 20 nationally. UCLA had heisman hopeful Josh Rosen and Utah was coming off a special season that saw them finish nationally ranked. Throw in Boise State who was expected to their thing and "improved" Utah State and Arizona teams and this schedule looked insane.
But then Michigan State decided not to show up in 2016, Mississippi State struggled to win games on the road, Josh Rosen got injured early in the season, and Utah just didn't have the special year they hoped for. Even Boise State somehow lost three games that season. Of all the teams, West Virginia ended up having the best season at 10-3 and ranked No. 16.
All in all, 2016 on paper will be seen as a great slate of games, but individually, every tough team under performed their expectations other than West Virginia.
Looking to 2020
Utah, Michigan State, Arizona State, Minnesota, Missouri and Stanford are the Power Five games next year. Boise State, Utah State, San Diego State and Houston are generally really good Group of Five teams that the Cougars will also face. Of these teams, Utah, Michigan State, Arizona State, Minnesota, Missouri, Stanford, Boise State and San Diego State all saw time in the Top 25. Yes, I know that some of those teams ended up having tough seasons, but it goes to show how much these teams are respected on the national stage.
When we look at all these teams though, it becomes clear that maybe it won't be too bad afterall.
Utah: 2019 was the season for this team to reach their peak. Instead, they got blown out in the Alamo Bowl by Texas. Either way, this was a super good team in 2019 and without Huntley, Moss, Simpkins, Anae, Bernard and other key players, there is just no way that the Utes will match their performance from this past season. Don't get me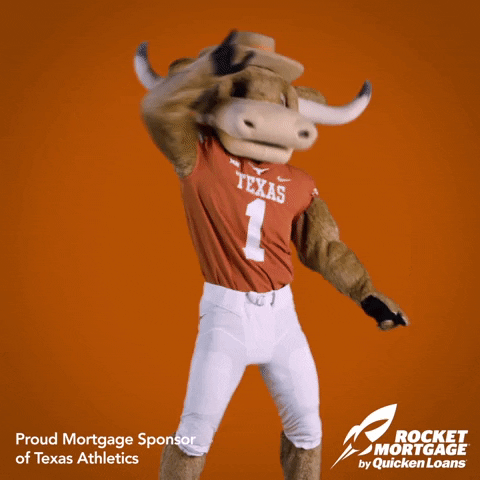 wrong, this team could still be ranked at the end of the year, but with so much youth, don't be surprised when they drop a few games to teams they should beat. Also, they will have to play Oregon in the regular season.
Michigan State: This is more of a big name rather than a great team per say. They finished 7-6 this season and will likely do about the same next year. The name sounds like a huge game because of their past, but in reality, talent wise it would be like BYU playing Illinois, a decent but not name branded team.
Arizona State: This is what I believe will be the West Virgina of 2020 for BYU. The Sun Devils are coming off a mediocre 8-5 season, but with almost no key players leaving the team, this could be the team that surprises everyone in 2020.
Minnesota: Could this be the Michigan State of 2020? The Gophers seemingly came out of nowhere in 2019 and were ranked as high as No. 8 going into the final regular season game. That ranking could rise even higher after taking down Auburn in their bowl game, but I believe part of the Gophers success came from the element of surprise. Nobody expected them to be good and their first eight games were cupcakes. Next season, they will likely have a tougher schedule and won't be able to surprise teams like Penn State as easily. Don't get me wrong, this should be a good team, but it could also be a one hit wonder that goes 7-5 next year.
Missouri/Stanford/Houston: These three teams are similar Michigan State. They are big names that had tough seasons in 2019. While these teams should be better than they were last year, they will all be in rebuilding mode and will not be the really good teams that fans are used to seeing.
Boise State/San Diego State: The hype on both of these teams is so high that anything other than a 11-1 regular season record would be not meeting expectations. It would be sort of like Alabama this year playing in the Citrus Bowl against Michigan. Great bowl game, great matchup, but very underwhelming. Also, SDSU avoided playing Air Force and Boise State in conference play, two games that could very easily go against them in 2020.
Utah State: They blow us out in 2018, we blow them out in 2019. What is this team? Who is Jordan Love? Is this team any good? We will never know, but what we do know is that this team likely won't be making a jump from 7-6 and losing to Kent State in a bowl game to a ten win season.
Final Verdict
Don't misinterpret what I am saying. 2020 is going to be a really good schedule for BYU Football and will feature many more big matchups than they would ever get if they were playing in the Mountain West. However, that being said, I predict that out of the ten games mentioned above, four of the teams will not match their records from 2019, five are being viewed as bigger games than they actually are just due to the name brand and legacy, and Utah State is just sort of there.
What do you think? Did I get this all right or will 2020 really be the toughest season ever?